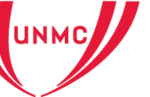 OMAHA- A University of Nebraska Medical Center study has found that if the standard supplementation of 400 IUs of vitamin D is increased to 800 IUs daily there are reductions in the number of premature and preterm babies with extremely low bone density.
During the study, researchers saw an improvement in bone density and vitamin D levels in the blood at four weeks. They also saw improvement in growth that significantly decreased the risk of infants having very low bone density.
Associate professor in the division of newborn medicine and medical director of the NICU at Nebraska Medicine Ann Anderson Berry said the study is one of the first to look at higher dosing of vitamin D in premature infants.