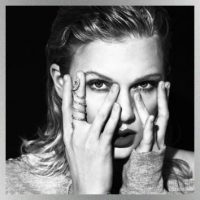 Mert & MarcusTaylor Swift may not be the first name you think of when you think about contemporary artists influenced by late Rock and Roll Hall of Famer Tom Petty, but in a statement to Rolling Stone, Taylor says Petty's work was something she "idolized."
"To me, Tom Petty represented a kind of songwriting I idolized: complex simplicity," she told the magazine. "It said so much in the lyrics, the concepts, the stories, the message, the nuances … but always brought you back to a hook that got stuck in everyone's head."
Taylor also credited Petty's 1989 hit "Free Fallin'" as a major inspiration.
"He motivated thousands of guitarists to learn to play just because they wanted to be able to play 'Free Fallin'," she said. "Count me as one of them."
Back in 2009, Taylor recorded a cover of Petty's 1977 classic "American Girl."
Petty died Monday at 66.
Copyright © 2017, ABC Radio. All rights reserved.