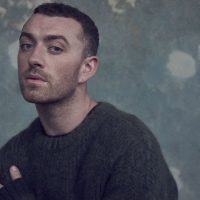 Ruven AfanadorSam Smith's "Too Good at Goodbyes," the first single from his upcoming album, is already a hit, and Sam hints that he's got more in store. Not only will he be releasing a new song on Friday, but he also promises a "pretty big present" for his fans.
Sam's is appearing on Saturday Night Live this weekend, and in an email to fans, he says, "I'm writing to you from the wonderful New York City. I am here preparing for Saturday's performance, and still trying to get my head around the last few weeks."
"I am in genuine shock with what's happened with 'Too Good At Goodbyes' and I'm just so thankful that you all stuck around and still want me in your ears," he adds, humbly. "Thank you to every single person that has played and sang along to my song."
Sam then continues, "However…I am far from done yet. Keep your beautiful eyes on my socials, I have a pretty big present for you. I love you, can't stop thinking about you all. Speak to you on Friday."
The singer has also tweeted a message with Friday's date — October 6 — and a GIF that shows the words "Everyone prays in the end" appearing slowly. So it would seem he's releasing something new Friday, but perhaps that "pretty big present" will be the release date of his long-awaited album. Stay tuned.
06.10.2017 pic.twitter.com/p5isyLR2Nk

— Sam Smith (@samsmithworld) October 4, 2017
Copyright © 2017, ABC Radio. All rights reserved.