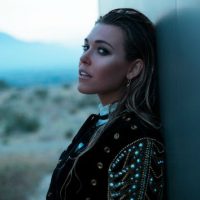 Sarah Barlow + Stephen SchofieldRachel Platten's latest empowerment tune, "Perfect for You," was a last-minute addition to her upcoming new album.
Entertainment Weekly has a first listen of the song, a funk-infused declaration that she's tired of trying to please other people.
Rachel says she was inspired to write the track after releasing her single, "Broken Glass," in August and feeling the anxiety of having it judged by the world.
"I wrote it a week before the record was due and it was a humongous scream of, 'Screw it!' I am done worrying about what everyone thinks of me," she tells EW. "I care too much. I have to stop. I am good enough as I am."
She says she ended up making "Perfect for You" the first song on the album
"I want everyone to hear where I'm at," she says. "How exhausted I am trying to please other people, how tired I am of trying to be perfect for everyone else, how much I am owning my art, how much I love what I made and I hope the world does too, but honestly, I'm learning that it doesn't matter. My job is to make the best art possible, which I think I did. Beyond that, it's out of my hands."
"Perfect for You" will be available tomorrow as an instant grat track when you pre-order her album, Waves, which is set for an October 27 release.
Copyright © 2017, ABC Radio. All rights reserved.