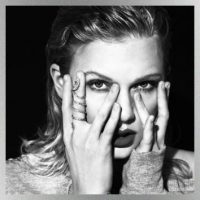 Mert & MarcusLook what you made us do, Taylor Swift: watch your new video over and over again.
"Look What You Made Me Do" has hit 500 million views since its release the night of the MTV Video Music Awards on August 27. According to Taylor's team, the video has hit that milestone faster than any other music video.
"Look What You Made Me" do is Taylor's seventh video to reach the 500 million views or more mark. Among her other videos that have been viewed that many times or more: "Shake It Off," "Blank Space," "Bad Blood," "You Belong with Me," and "Wildest Dreams."
"Look What You Made Me Do" is the first single and video from Taylor's new album, Reputation, due out November 10. She's also released the song "…Ready For It?," but a video hasn't yet arrived for that track.
Copyright © 2017, ABC Radio. All rights reserved.