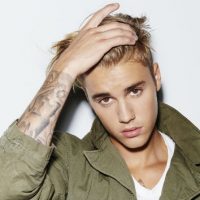 Peter YangJustin Bieber's troubled times seem to be behind him, but unfortunately, his reputation is keeping him from finding somewhere to settle down.
Page Six reports that the Bieb wants to rent a place in Beverly Hills, and he's willing to pay up to $100,000 per month to do it. But the homeowners in the area don't want him as a tenant because a few years ago, he got a rep for trashing his living quarters. That's why he's been forced to live as a "semi-permanent resident" at a hotel in Beverly Hills.
A Hollywood real estate source dished to Page Six, "Justin wants to rent a big estate, but many of the owners of the big Beverly Hills properties, which are for rent, have clubbed together to agree that nobody should rent to Justin…he and his entourage have a reputation of trashing his rental homes and then being difficult where it comes to paying for the repairs."
Page Six reports that in 2015, a Beverly Hills mansion that Justin rented was ruined during a Grammy party attended by a variety of other artists, including Nicki Minaj and Chris Brown.
And who could forget the infamous 2014 incident in which the singer threw eggs at his neighbor's home in Calabasas, California? He paid the neighbor $80,000 for damages and pleaded no contest to a vandalism charge.
Copyright © 2017, ABC Radio. All rights reserved.