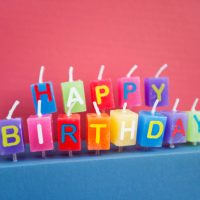 Happy Birthday to you!
May 20
Happy Birthday to:  Lee White, Ethan Lewis, Libby Wurdeman, Peggy Roth*, Coco Jemison, Tamela Baldwin, Brittany Zoucha, Molly Kinnett.
May 21
Happy Birthday to:  Mike Hansen*, Madison Henderson.
Happy Anniversary to:  Judy & Edwin Stankoski, Thoy & Mark Stankoski.
May 22
Happy Birthday to:  Sandy McMullin, Becky Ryba*, Helen Jazwick, Kathy Schmidt.
*Indicates Runza winner of the day.
Send your birthday and anniversary greetings to: klir@alphamediausa.com. Or call 402-562-6987.