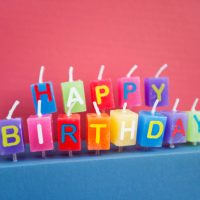 Happy Birthday to you!
November 12
Happy Birthday to:  Lindsay Zimmerer, Philip Powers, Carol Keller, Tim Hoffman*.
November 13
Happy Birthday to:  Evelyn Reyes, Kala Preister, Travis Long*, Patricia Inselman, Elizabeth Kodad, Sandra Hake, Abriella Robak, Emily Schnelle, Mike Goos, Mallory Dreesen.
November 14
Happy Birthday to:  Gary Wemhoff, Pat Connelly, Emily Van Cleave, Joy Hemmer, Christine Birtell*.
November 15
Happy Birthday to:  Peggy Garbers*, Kim Wilson.
November 16
Happy Birthday to:  Claudia Palafox Ortega, Miriam Manzano, Jackie Jones, Sandra Swope, Evelyn Hemmer, Jake Wacha.
Happy Anniversary to:  Karen & Bruce Frizzell*.
November 17
Happy Birthday to:  Bryan Imus, Beatriz Mullally, Llovana De Arcos, Amy Jenny, Gayle Petersen.
November 18
Happy Birthday to:  Therese Chase, Jacqueline Hopkins, Darlene Cepel.
*Indicates Runza winner of the day.
Send your birthday and anniversary greetings to: klir@alphamediausa.com. Or call 402-562-6987.