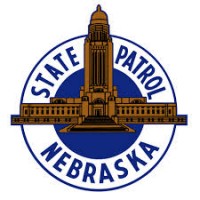 NORTH PLATTE- Troopers with the Nebraska State Patrol arrested two people following a pursuit Wednesday evening through three counties.
40 year old Michael Cinocco was traveling southbound on Highway 30 near Cozad at more than 100 miles per hour around 10:00 p.m. Troopers attempted to make a traffic stop, but Cinocco refused to stop. Troopers successfully deployed spike strips on multiple occasions, deflating every tire on the vehicle. Cinocco eventually stopped just after 11:00 p.m. near mile marker 300 after attempting to drive on the rims for several miles.
Cinocco and passenger, 19 year old Krestie Arnold were then taken into custody without further incident.