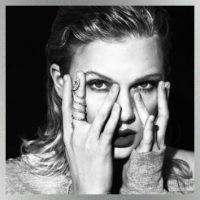 Mert & MarcusWondering how Taylor Swift cloned herself in the "Look What You Made Me Do" video? The singer has revealed some behind-the-scenes footage from the special effects-heavy video shoot.
A group of Taylor lookalikes were enlisted to play her former selves in the "Taylor Mountain" scene. The clip shows Taylor meeting them all for the first time.
"Okay, this is the trippiest thing I've ever seen in my life," she says as she walks onto the set.
Taylor adds, "Seeing all of them together is the weirdest feeling, but it's awesome. It's like, 'Oh, that's the phase I went through when I was 16 but a girl is wearing it who looks just like me.'"
They filmed shots of current Taylor standing atop Taylor Mountain, and she also stepped in as past versions of herself for any close-ups.
In one scene, Taylor pretends to fight with one of the fake Taylors, screaming, "Get out of my house!"
After wrapping, she tells the camera, "I'm not sure where that came from. I have no experience with home invasion but, you know, you just gotta follow the muse."
We then see her clad in the Junior Jewels t-shirt from her "You Belong with Me" video as she films a "falling" scene. Director Joseph Kahn tells her to be graceful, and Taylor jokes she has to "actively try not to be graceful."
Copyright © 2017, ABC Radio. All rights reserved.Copyright © 2017, ABC Radio. All rights reserved.