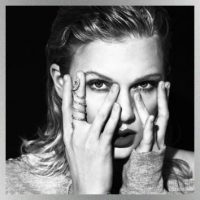 Mert & MarcusTaylor Swift's brief relationship with Jake Gyllenhaal feels like a lifetime ago, but it appears that the actor will never live it down.
In a video posted to Facebook to promote his new movie Stronger, due this Friday, Gyllenhaal chats with Jeff Bauman, a Boston bombing survivor who lost his legs in the blast. Gyllenhaal portrays Bauman in the film.
During the chat, Gyllenhaal and Bauman spend about two minutes just busting on each other, and finally, Bauman goes there and mentions Taylor.
"If you lost your legs in real life, do you think Taylor Swift would write a song about it?" asked Bauman.
"For me, or about it?," responded Gyllenhaal.
"No, like, for you. Like a country song," replied Bauman. To which Gyllenhaal responded, "She's sort of moved more into pop now."
Taylor's brief relationship with Jake, which lasted from the fall of 2010 to January of 2011, is said to have inspired a number of songs on her album Red, including "All Too Well."
But it's not just Jake who can't escape Taylor's shadow. His sister Maggie was recently asked about "All Too Well" during an appearance on Watch What Happens Live, due to a lyric that goes, "Left my scarf there at your sister's house."
"I am in the dark about the scarf," Maggie said, but then added, "It's totally possible. I don't know. I have been asked this before."
Copyright © 2017, ABC Radio. All rights reserved.