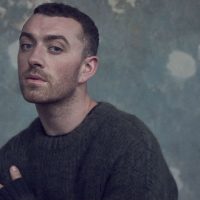 Ruven AfanadorIf Sam Smith's new single, "Too Good at Goodbyes," made you cry, just wait until you see the video.
The clip for the soulful breakup ballad features emotional scenes of love and loss. It begins with Sam singing in an empty alleyway in front of a grand piano.
The shots of him are interspersed with views of different couples embracing and looking into each other's eyes. There's a sadness evident in each relationship. By the end of the video, the couples are seen crying and turning away from one another, signaling heartbreak.
"I'm never gonna let you close to me, even though you mean the most to me, 'cause every time I open up it hurts," Sam sings on the track. "I'm way too good at goodbyes."
"Too Good at Goodbyes," the first single off Sam's upcoming sophomore album, has already hit number one in the U.K.
Copyright © 2017, ABC Radio. All rights reserved.