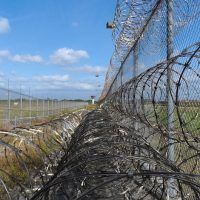 LINCOLN- A coalition is seeking class-action status for a lawsuit to end overcrowding in Nebraska prisons.
At nearly 160-percent of capacity, civil-liberties advocates say the overcrowding has led to constitutional violations that endanger the health, safety and lives of those who are incarcerated and prison staff. According to Amy Miller with the A-C-L-U of Nebraska, people in prison can wait weeks for medical attention, including psychiatric illness, are shut out of vocational classes and may spend years in solitary confinement…
Governor Pete Ricketts responded to the suit, saying releasing people from prison to reduce overcrowding would endanger public safety, but about one-third were sentenced for nonviolent crime.