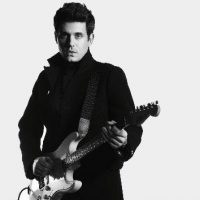 Franck OckenfelsJustin Bieber and Shawn Mendes are both young, chart-topping Canadian singer/songwriters who admire each other. Shawn Mendes idolizes John Mayer, while John's a fan of both Shawn and Bieber. So who's to say that Justin and Shawn won't listen if John tell them to work with each other?
On Tuesday, Justin posted a photo of Shawn on Instagram, and captioned it, "What a LEGEND." The photo has attracted nearly two million likes and tens of thousands of comments. As Refinery 29 points out, one of the commenters was John, who simply wrote, "COLLAB."
Justin's actually releasing a new song on Thursday called "Friends," but we doubt his posting a photo of Shawn is an indication that they're working together on the track. Still, you never know.
By the way, after Justin canceled his stadium tour, John defended his decision, tweeting, "When someone pulls remaining dates of a tour, it means they would have done real damage to themselves if they kept going. We've lost so many great artists lately. I give Justin [two thumbs up] for realizing it was time to call it. You should too."
Copyright © 2017, ABC Radio. All rights reserved.