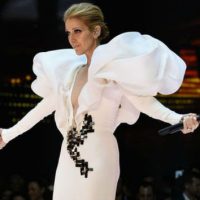 John Shearer/Getty Images via ABCReady to up your fashion game like Celine Dion? The singer's new accessories collection is now available at Nordstrom.
The Celine Dion Collection includes handbags, clutches, backpacks and luggage. The 50-piece collection ranges in price from $58 to $298 in the U.S., $158 to $478 for the luggage.
Celine previously said in a statement to Women's Wear Daily, "My collection is all about affordable luxury, and we've created beautiful designs with excellent quality and I can't wait for everyone to discover all of this at Nordstrom."
You can purchase the items at selected Nordstrom stores in the U.S. and Canada, as well as on Nordstrom.com.
Copyright © 2017, ABC Radio. All rights reserved.