COLUMBUS- A Union Pacific Streamliner locomotive made it's way through Columbus today apart of a three-day Whistle Stop Tour.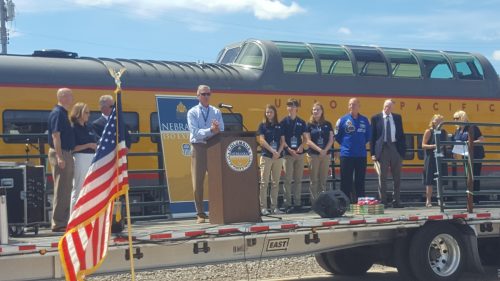 Columbus hosted a rally to welcome the locomotive featuring a band and activities for children. Union Pacific CEO Lance Fritz says Columbus played a big role in making the railroad a reality…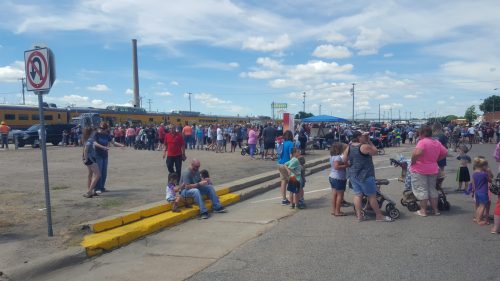 Former Husker football coach Dr. Tom Osborne shared how Columbus has made an affect on the University of Nebraska Football team…
Governor Pete Ricketts and NASA Astronaut Clayton Anderson were also on hand for the event. Anderson said he was honored to be apart of the event..
The Whistle Stop Tour is apart of the states 150 celebration. Union Pacific Railroad's heritage equipment and streamliner and diesel locomotives will continue it's trip accross the state with more stops this weekend in North Platte, Ogallala, Sidney, Gering, Kearney and Grand Island.