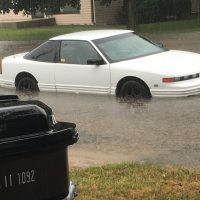 COLUMBUS- The National Weather Service in Omaha has issued a Urban and Small Stream Flood Advisory for…
Southern Colfax County in northeastern Nebraska…
Southeastern Platte County in northeastern Nebraska…
Southwestern Dodge County in east central Nebraska…
Northern Butler County in east central Nebraska…
Northwestern Saunders County in east central Nebraska…
* Until 330 PM CDT
* At 1228 PM CDT, Doppler radar indicated heavy rain due to
thunderstorms. This will cause urban and small stream flooding in
the advisory area. One to two inches of rain have already fallen.
* Some locations that will experience flooding include…
Columbus, Fremont, Schuyler, North Bend, Cedar Bluffs, Bellwood,
Inglewood, Morse Bluff, Octavia, Rogers, Linwood, Richland, Abie,
College View Trailer Park, Camp Pawnee, Shell Creek Elementary
School, Fremont Lakes State Recreation Area, Lake North Babcock
Campground, Camp Eagle and Camp Cedars.
PRECAUTIONARY/PREPAREDNESS ACTIONS…
Turn around, don't drown when encountering flooded roads. Most flood
deaths occur in vehicles.
Be especially cautious at night when it is harder to recognize the
dangers of flooding.