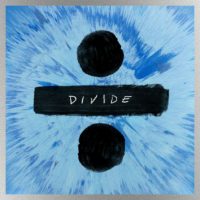 Atlantic RecordsIs Ed Sheeran more popular than Star Wars? Sort of.
The singer's Divide album has been named the U.K.'s biggest selling entertainment product in the first half of 2017, beating out even the DVD/Blu-ray release of Rogue One: A Star Wars Story.
The half-year Entertainment Chart, compiled by the British Entertainment Retailers Association, revealed that Ed's latest album sold 2.06 million units, compared to 1.18 million for Rogue One.
Rounding out the top five are Fantastic Beasts and Where to Find Them, Bridget Jones's Baby, and Moana.
Some other music releases in the top 40 chart include Now That's What I Call Music 96, Drake's More Life, Ed's X [Multiply], and Little Mix's Glory Days.
Copyright © 2017, ABC Radio. All rights reserved.