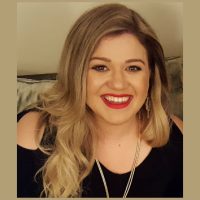 ABC RadioThink you're clever for fat-shaming Kelly Clarkson on Twitter? Please. The singer's been hearing comments about her weight for years and at this point, she could care less. On the Fourth of July, she completely shut the latest offender down with an M-80 of a response.
On Tuesday, Kelly tweeted, "Thank u 2 every person in service 4 protecting all of us and cheers to every person who fought for us to experience freedom & independence." While most people thanked Kelly for her kind words for our troops, one idiot responded by tweeting, "You're fat."
Kelly responded by quoting the insult and adding, "….and still f***ing awesome."
Back in 2015, Kelly addressed the issue of people focusing on her weight by saying, "I'm awesome! It doesn't bother me. It's a free world. Say what you will. I've just never cared what people think…It's more if I'm happy and I'm confident and feeling good. That's always been my thing."
In other Kelly news, fans have been begging her on Twitter for news of her new album, which she's been working on since last year. She told one fan it's coming "….soon."
Copyright © 2017, ABC Radio. All rights reserved.