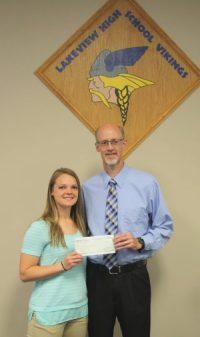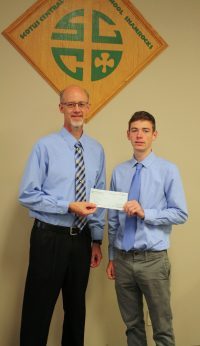 Seniors Nathan Ostdiek of Scotus and Bailey Sloup of Lakeview have been selected for an annual award. They are being honored today as the 2017 Columbus Community Hospital – Premier Physical Therapy Co-Athletes of the Year.
Ostdiek starred in cross country, track, basketball and soccer for the Shamrocks.  He'll attend Washington University in St. Louis, where he plans to participate in cross country and track and major in mechanical engineering.
Sloup was a standout for the Vikings in soccer, softball and basketball.  She'll attend Doane University in Crete to play soccer and major in elementary teaching.
Ostdiek and Sloup will each receive a $500 scholarship from the hospital today. It's the culmination of an Athlete of the Week program that airs on 93.5 The Hawk and is published in the Columbus Telegram.