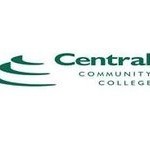 COLUMBUS- Central Community College graduate Angela Cuffe of Elgin has been selected as the 2016 National Success Story by the U.S. Department of Health and Human Services' Office of Family Assistance.
Cuffe will be flown to Washington D.C. for the Health Profession Opportunity Grant national conference on Nov. 30 and Dec. 1 to give a presentation on how CCC and Project HELP assisted her in achieving academic and career success.
Through Project HELP, students can enroll in numerous medical programs at CCC.