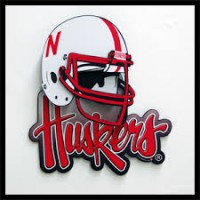 Nebraska hosts Purdue Saturday afternoon. Following Thursday's practice, Husker coach Mike Riley said he wants NU's offense to be more consistent than it was last Saturday at Indiana.  He added that consistency can start with running the ball more effectively.
Defensively, Riley said the Blackshirts will have to be "really sound" against Purdue's passing, which is tops in the Big Ten. He also noted that the Boilermakers hurt Nebraska tremendously with quarterback bootlegs in a 55-45 win over the Huskers last year.
Riley said Jordan Westerkamp is still out this week, but is running better and hopefully will return to practice next Tuesday.
Kickoff Saturday is at 2:30 p.m.  The pre-game show starts at 9:30 a.m. on News Talk 900 KJSK and will be joined at 2 p.m. on KLIR 101.