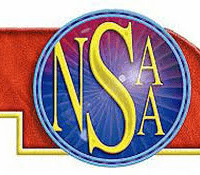 In high school volleyball Tuesday night, Columbus lost in four sets at Kearney.  The Discoverers fell 23-25, 25-14, 25-20, 25-12. Columbus is now 8-17 on the season.
Lakeview lost both matches in a triangular at Bishop Neumann.  The Vikings fell to Omaha Concordia 25-12, 25-21 and lost to Neumann 25-18, 25-13. Lakeview slips to 18-11 on the year.
Scotus split a pair of matches in a triangular at Lincoln Lutheran.  The Shamrocks beat the host team 25-10, 20-25, 25-16, but lost to Hastings St. Cecilia in three sets, 19-25, 25-15, 25-11.  Scotus is now 13-10.