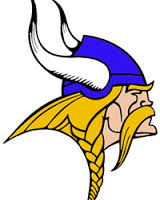 Lakeview's volleyball team won two of three matches Saturday as the Central Conference tournament wrapped up in Central City.
The Vikings beat the host Bison 2-1 and downed Holdrege in two sets, but lost to Seward 2-0.  Lakeview was 3-2 in the two-day tourney, improving to 18-9 on the season.
The Vikings meet Bishop Neumann and Omaha Concordia in a triangular Tuesday night in Wahoo.