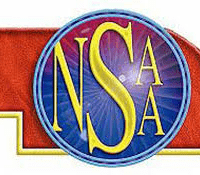 Columbus High sophomore Aspen Luebbe finished tenth in the Class A state golf tournament. Luebbe shot an 88 in Tuesday's second and final round at Norfolk Country Club.
For the tourney, she finished at 172, 16 strokes behind the individual winner, Elkhorn South junior Megan Whittaker.
Scotus senior Emerson Belitz shot an 88 Tuesday in the Class C state tournament at Lake Maloney Golf Course in North Platte.  That gave Belitz a two-day total of 177, good for a tie for 13th.  West Point-Beemer senior Lacie Fox won the event with a 145.
As a team, Scotus wound up tied for ninth place, while Shelby-Rising City finished last among the 15 teams competing.