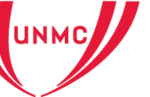 OMAHA- The University of Nebraska Medical Center is holding a grand opening today at its newly expanded/renovated Center for Healthy Living facility in Omaha. 
The $6 million project, which spanned nearly two years, included a 6,525-square-foot addition and renovation of 11,845 square feet of two floors of the building.
The project was made possible by a lead donation by Omaha philanthropists Ruth and Bill Scott, longtime supporters of UNMC and the University of Nebraska.