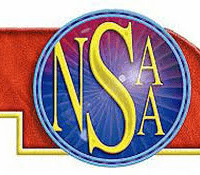 Scotus hosts Ord in high school football Friday night. Both teams enter the game with 4-2 records.  You can watch live video streaming at mycentralnebraska.com.
Columbus and Lakeview are both on the road Friday evening.  The Discoverers, 4-2, visit 1-5 South Sioux City, while the Vikings take their 3-3 record to Grand Island Central Catholic, which is 1-5.
Nebraska Christian visits High Plains on KZ-100 and Humphrey St. Francis hosts Osceola on 93.5 The Hawk.  All games have 7 p.m. kickoffs.
The High School Football Scoreboard Show starts at 10:30 p.m. on KZ-100.  And the Pinnacle Bank Coaches Shows airs Saturday at 9 a.m. on KLIR 101.