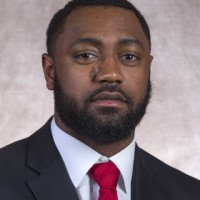 Nebraska linebacker Michael Rose-Ivey says he and his family have received racially charged blowback after he and two teammates kneeled during the national anthem before Saturday's game at Northwestern.
He says the response reinforces his point that racial injustice is a major problem in the country.  Rose-Ivey read an impassioned statement about the anthem protest during the Huskers' weekly media availability on Monday.
Redshirt freshman Mohamed Barry and freshman DaiShon Neal also took a knee during the anthem.