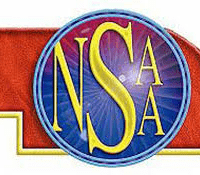 In high school volleyball, Lakeview went 2-1 at the Aurora Invitational on Saturday. The Vikings won 2-0 over both Sidney and Beatrice, but lost in three sets to Aurora.
Lakeview, now 11-4, will host Scotus Tuesday night at 7 p.m. on KLIR 101.
The Shamrocks are 7-4 after splitting two matches at a triangular at Grand Island Northwest.  Scotus lost to Northwest 2-0, but defeated Lexington in two sets on Saturday.