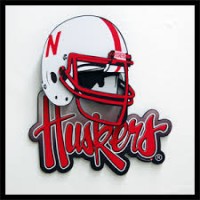 The Huskers will be wearing alternate uniforms Saturday night at Northwestern, but trying for a similar result – a win.
Coach Mike Riley said he's hopeful that receiver Alonzo Moore will be able to play after nursing a shoulder injury this week, but said he's questionable.  Receiver Brandon Reilly should return for number-20 Nebraska.
Saturday's kickoff is set for 6:30 p.m. The pre-game show airs at 1:30 on News Talk 900 KJSK and will be joined at 6 p.m. on KLIR 101.