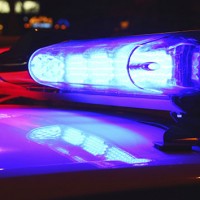 MADISON- Authorities say a woman has been killed and a man injured in a Madison County crash.
The crash was reported around 8:30 p.m. Thursday on highway 81 just south of Madison. Authorities say 28 year old Dalsel Diez-Sanchez of Norfolk was travelling northbound when she lost control of her vehicle and went airborne striking a tree and landing on it's top. Diez-Sanchez was pronounced dead at the scene while her husband, 31 year old Yoandys Sanchez-Ruiz was treated for minor injuries.
The accident is under investigation.