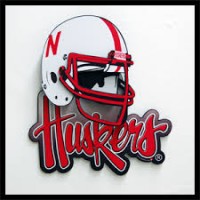 The Nebraska football team has been practicing on grass this week in preparation for Saturday's game at Northwestern, which will mark the Huskers' only regular-season game on grass.  NU offensive coordinator Danny Langsdorf said "guys have to make sure they get their footing."
As for the Wildcats' defense his unit will face, Langsdorf said they've given up some yards, but not a lot points.  Northwestern ranks 17th nationally in points allowed per game: 14.7.
Langsdorf also praised walk-on wide receiver Bryan Reimers for making a "beautiful play" on his catch of a 22-yard touchdown pass and for his blocking in his first career start against Oregon.
Kickoff Saturday is at 6:30 p.m.  The pre-game show airs at 1:30 on News Talk 900 KJSK and will be joined at 6 p.m. on KLIR 101.