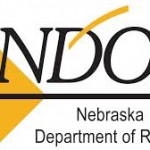 LINCOLN- Governor Pete Ricketts Tuesday unveiled a state program to help counties repair their bridges.
The County Bridge Match Program was created through the Transportation Innovation Act, one of the Governor's top initiatives passed during the recent legislative session.  The program will promote innovative solutions and provide additional funding to accelerate the repair and replacement of county bridges. N-D-O-R Director Kyle Schneweis gave kudos to the County Bridge Match Program Working Group for their work on the project…
The Governor said this will encourage counties all across the state to address their infrastructure priorities in innovative and expeditious ways." The Transportation Innovation Act authorizes up to $40 million in funds from the Transportation Infrastructure Bank to be used for the County Bridge Match Program, which ends in 2023.