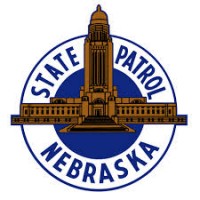 SEPTEMBER 20, 2016 (LINCOLN, NEB.) — With harvest season getting underway, the Nebraska State Patrol encourages all motorists to exercise caution and increase awareness when traveling rural roads and highways.
Combines, grain carts, tractors, and other agricultural implements typically travel at slower speeds. Due to their dimensions and loads, operator visibility is often reduced. Motorists are reminded to be aware and utilize caution when approaching, following or passing farm vehicles.
"Harvest time means tall crops and often limited visibility at rural intersections," said Colonel Brad Rice, Superintendent Nebraska State Patrol. "Motorists should also be aware of the possibility of wildlife moving around due to the increased activity in the fields."
Operators of agricultural implements may travel on the shoulder of the roadway when available and should display Slow Moving Vehicle (SMV) warning triangles and utilize their flashing yellow caution lights whenever they are on the road.
When turning left from a roadway into a field or farm entrance, operators are cautioned to be aware of vehicles attempting to pass them. If an occupant restraint system is available in the implement they are driving, operators are encouraged to buckle up.
Motorists are also urged to utilize caution when driving at dawn and dusk as sun glare can cause reduced visibility.  Colonel Rice said, "If we work together we can help to make this a safe harvest season.