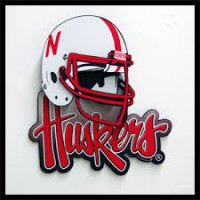 Nebraska offensive coordinator Danny Langsdorf says his unit will face an Oregon defense Saturday that has speed at every position and good size up front.
He also said the Ducks are in the early stages of installing a new defensive system under former Michigan D.C. Brady Hoke.  Langsdorf said Oregon is still working out the kinks, but the Ducks "D" may have some looks the Huskers haven't seen yet.
Kickoff at Memorial Stadium is set for 2:30 p.m. Saturday. The pre-game show begins at 9:30 a.m. on News Talk 900 KJSK and will be joined at 2 p.m. on KLIR 101.