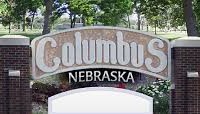 COLUMBUS- Beginning Monday, 33rd Avenue from 39th Street to Lost Creek Parkway in Columbus will be closed for street and utility improvements.
The intersection of 33rd Avenue and 40th Street/Discoverer Drive will remain open with restricted lanes. A signed detour route will be utilizing Lost Creek Parkway, Wilderness Road, and 38th Street. 33rd Avenue is scheduled to reopen in mid-December.
Pedestrians and vehicular traffic are encouraged to use extreme caution.