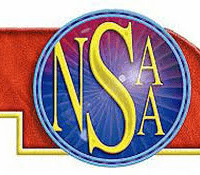 All three Columbus high school football teams are ranked in the weekly AP Top 10, released Tuesday.  All three teams have 2-1 records after wins last Friday.
Columbus High moved into the Class B rankings at number 10.  CHS entertains Norris on Friday.  You can watch live video streaming on mycentralnebraska.com.
In Class C-1, Scotus stayed at number 5, while Lakeview moved back into the rankings at number 10.  The Shamrocks visit number 3 Aquinas Friday on KLIR 101.  The Vikings travel to 8th-ranked O'Neill.
In Class D-1, High Plains Community remains at number 3 after a bye and Palmer moves into the rankings at number 8.  The Tigers improved to 3-0 by knocking off previously top-ranked Burwell 42-38.
Humphrey St. Francis is still number one in D-2 following the undefeated Flyers' 66-34 romp over number 7 Wynot.