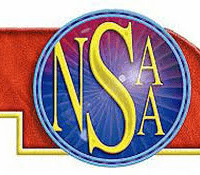 In high school volleyball Monday night, Columbus High will host York at 7pm.
The Discoverers went 1-2 this weekend at the Norris Invite, defeating Ralston, but losing to Norris and Platteview.  CHS is 2-6 on the season.
Lakeview went 2-1 at the Boone Central/Newman Grove Invite.  The Vikings downed Wayne, lost to Crofton and then beat Central City.  Lakeview, now 6-3, visits Fairbury Tuesday.
Scotus defeated Raymond Central and North Bend Central in a triangular Saturday in North Bend.  The Shamrocks, now 4-3, visit Aquinas Tuesday.  The match begins at 7:30 p.m. on KLIR 101.