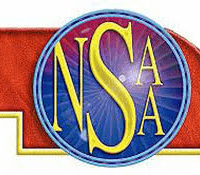 Scotus will battle Pierce Friday night in the Shamrocks' football homecoming game on KLIR 101. It's also Lakeview's homecoming, with the Vikings taking on Fort Calhoun on 93.5 The Hawk.  Columbus High visits Grand Island Northwest on KZ-100. All three games have 7 p.m. kickoffs.
You can also catch the High School Football Scoreboard Show on KZ-100, starting at 10:30 p.m.
And the Pinnacle Bank Coaches Show is coming up Saturday morning at 9 on KLIR 101.