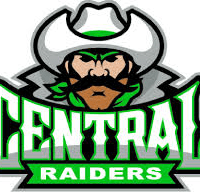 The Central Community College volleyball team rolled to a three-set sweep Wednesday night over visiting Southeast Community College.  The Raiders won 25-18, 25-7, 25-10.
Riley Dorn led CCC with 31 assists and three service aces, while Maeghan Pieper paced the Raiders with eight kills.
Central has won six consecutive matches – all in straight sets – to improve to 9-2 on the season.
The Raiders will play four matches Friday and Saturday in a tournament hosted by Kirkwood Community College.