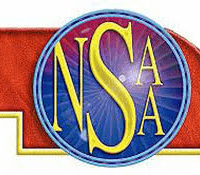 The Columbus High volleyball team lost at Aurora Tuesday night.  The Discoverers fell in three sets, losing to the Huskies 25-20, 25-20, 25-22.
CHS is now 1-4.  The Discoverers next play at the Norris Invite on Saturday.
The Lakeview volleyball squad posted a road win at York Tuesday night.  The Vikings swept the match in straight sets, winning 28-26, 25-16, 25-22.
Lakeview will take its 3-2 record back on the road Thursday night, when the Vikings visit Central City.