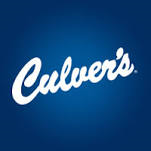 Prairie du Sac, WI –  Culver's restaurants announced the chain has enhanced its 'Thank You Farmers' campaign by sponsoring 19 corn maze's across the United States including a location in Nebraska.  The Culver's Thank you corn maze will be near Camp Fontanelle in Nebraska.
Culver's says the program recognizes the hard work and commitment of farmers who produce food to feed our nation. To date, the Thank You Farmers initiative has raised nearly $1,000,000 in support of the National FFA Organization and Foundation, local FFA chapters and a variety of local agriculture organizations. Each maze design includes the 'Thank You Farmers' message, and a variety of farm scene elements like cows and tractors.
The corn mazes are located across the nation from Arizona to Florida. Find a complete list of the locations online at Culver's dot com (www.Culvers.com).