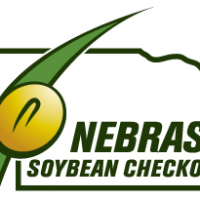 LINCOLN, Neb. — August 22, 2016 — Nebraskans now have access to learn more about how the next generation of farmers and ranchers grow and raise our food. Every library in Nebraska recently received a DVD of the acclaimed documentary, "Farmland," thanks to the Nebraska Soybean Board (NSB). "Farmland" portrays the lives of six young farmers and ranchers as they face the challenges of pursuing the career, and the lifestyle, that they love. The DVDs were provided to 1,287 school, public and institutional libraries across the state courtesy of NSB.
NSB Executive Director Victor Bohuslavsky says the film can help Nebraskans connect with their neighbors who work in the state's largest industry. "Even in a state like Nebraska, people are losing the connection to our agricultural heritage," said Bohuslavsky. "By making "Farmland" more accessible, especially in schools, we can foster a better understanding of the sustainable and responsible practices used by farmers and ranchers who feed our nation."
David Loberg, a soybean and corn farmer from Carroll, Nebraska, is one of the farmers featured in "Farmland." The film, directed by James Moll, was made possible by support from the U.S. Farmers and Ranchers Alliance. "Farmland" was released in theaters in 2014. To learn more about the film, including online streaming services, visit FarmlandFilm.com.