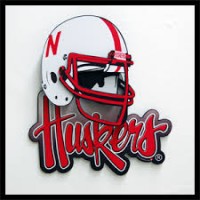 Nebraska receivers coach Keith Williams has been suspended without pay until August 31st.  And he won't be allowed to coach or attend the Huskers' first four games as a result of his arrest on suspicion of DUI last weekend.
Coach Mike Riley announced the disciplinary action in a statement Friday.  Riley said Williams has entered counseling and has pledged to assist the department, university and community in educational efforts to prevent drunk driving.
Williams expressed regret for his actions in a statement, apologizing to his family, the football program and the university.  Earlier in court, he pleaded not guilty to misdemeanor DUI and careless driving.