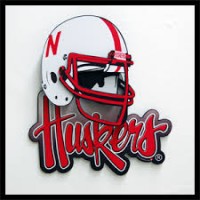 Nebraska football coach Mike Riley said after Wednesday morning's practice that he had nothing new to report on receivers' coach Keith Williams arrest last weekend for DUI. He said there is an ongoing in-house investigation into the matter.
Asked about who will replace punter Sam Foltz after his tragic death, Riley praised the work of redshirt freshman Isaac Armstrong and true freshman Caleb Lightbourn.
The Huskers open the 2016 season at home on Saturday, September 3rd against Fresno State.