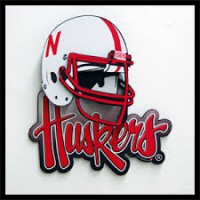 Nebraska football coach Mike Riley says he continues to look into the circumstances surrounding the weekend arrest of receivers coach Keith Williams on suspicion of drunken driving and that there will be consequences.
Williams was arrested after he rear-ended an Uber driver's vehicle in downtown Lincoln about 1:50 a.m. Sunday.
According to Lincoln police, the 45-year old Williams' blood-alcohol level was 0.15, nearly twice the legal limit of 0.08.  On Monday, he was charged with misdemeanor DUI and cited for careless driving.
Police said Williams has two prior convictions, both in California in 2004 and 2009.
Riley said "intervention and education" are possible for Williams in addition to other consequences Riley wasn't ready to discuss.