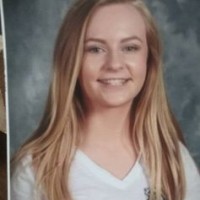 The Butler County Sheriff's Office is currently investigating a missing juvenile from the Gans Lake area in Butler County. Alicia Micek, age 15 was last seen July 27, 2016 in the Columbus area.
Though her picture shows a girl with long blonde hair, it is believed that she may have dyed her hair dark brown. Alicia may have a nose ring, and a pink Nike bag. She is 5'4, 120 lbs, with blonde or dark brown hair and blue eyes. It is believed that Alicia is in the Columbus or Schuyler area.
If you have any information as to the whereabouts of this missing juvenile, you are asked to contact your local law enforcement, Butler County Sheriff's Office at 402-367-7400, or Butler County Crimestoppers at 402-367-4555.
We would like to locate Alicia and ensure her safety. Any assistance is appreciated.