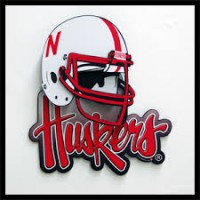 A new Associated Press college football poll out Tuesday ranks Nebraska number six in the all-time Top 100.
For the first time since its first poll in 1936, the AP compiled an all-time Top 100.  It's based on a formula that counts poll appearances to mark consistency, number-one rankings to acknowledge elite programs, and a bonus for AP championships won.
Ohio State is number one in the all-time rankings, followed by Oklahoma, Notre Dame and Alabama. Southern Cal is just ahead of the Huskers at number five.