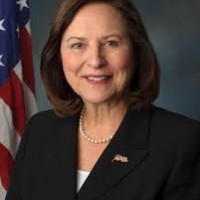 WASHINGTON, D.C. – U.S. Senator Deb Fischer (R-Neb.) released the following statement today regarding the passing of former Nebraska State Senator LaVon Crosby:
"Bruce and I mourn the loss of former State Senator LaVon Crosby. LaVon was a compassionate, competent, and strong state senator for the people of Lincoln and our state. Throughout her time as a dedicated public servant, and also as a private citizen, she inspired many. LaVon's life was truly a blessing to Nebraska. Our prayers are with her family and friends."
Senator LaVon Crosby died yesterday at the age of 92. She was married to former Nebraska Governor Bob Crosby and served in the Nebraska legislature from 1988 to 2000.