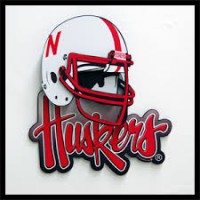 Nebraska's football season tickets have been sold out. NU reports that as of Tuesday afternoon, all of the Huskers' 2016 football season tickets have been purchased.
Fans who missed out on buying 2016 season tickets still have an opportunity to see the Huskers at Memorial Stadium, as single-game tickets from returning visiting team allotments are now available.
Fans can buy a ticket good for both the Purdue and Maryland games for $120.  Single-game tickets are also available for the September 3rd season opener against Fresno State at $75 and the October 1st homecoming game against Illinois for $65.
To order tickets, visit Huskers.com or call 1-800-8-BIG RED.