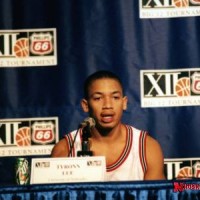 The Cleveland Cavaliers have announced that the team and head coach Tyronn Lue have agreed on a new, multi-year contract. While the Cavs did not announce details, it is reported to be a five-year, $35 million extension.
Lue was promoted to head coach on January 22nd and led Cleveland to the NBA title.
Prior to coming to Cleveland in 2014, the former Husker also coached with the L.A. Clippers and Boston Celtics.